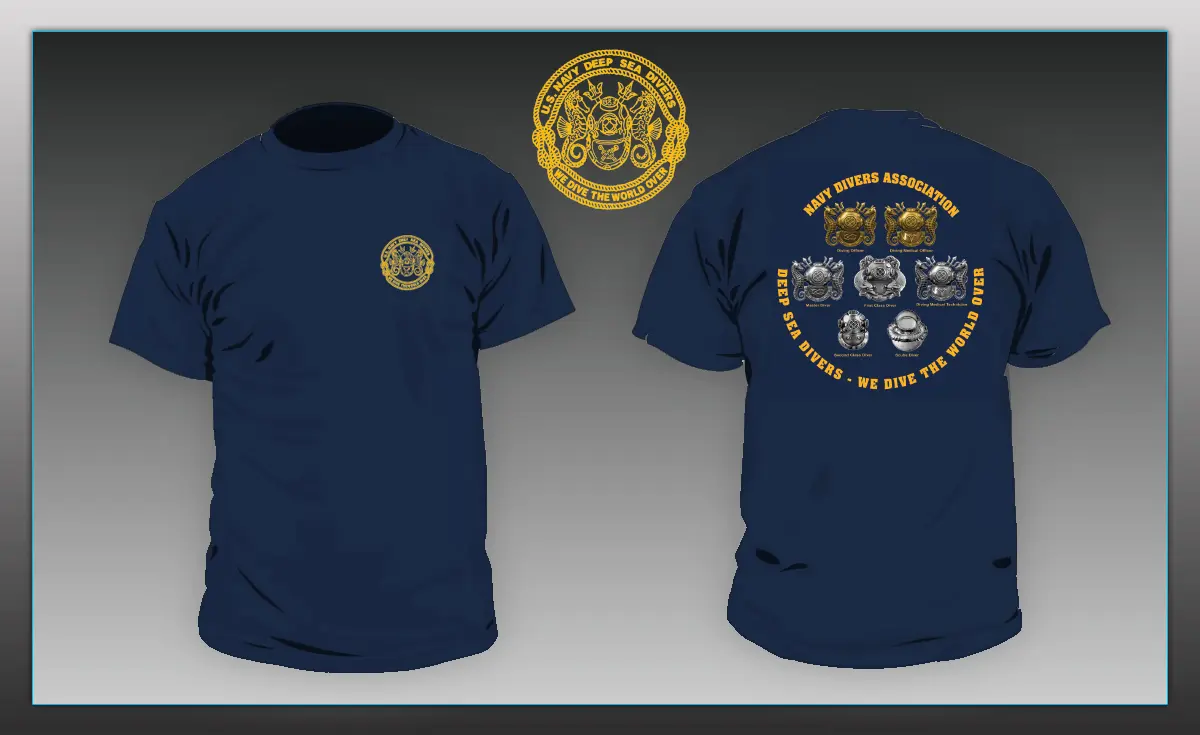 T-Shirts are Gildan Heavyweight (6.1 oz) Ultra Cotton 100% Cotton short-sleeve shirts and come with no pocket. Shrinkage is minimal so we would recommend you buy your normal size and do not figure in shrinkage.
T-Shirts come in two colors Navy Blue or Ash (Gray)
Sizes: Medium up to XXXL
Pricing: (M-XL) $10.00; (XXL) $16.00; (XXXL) $17.00
Hoodie Sweatshirts are Gildan Heavy Blend (8.0 oz) 50/50 cotton/polyester with pill resistant and softer air-jet spun yarn.  Shrinkage is minimal so we would recommend you buy your normal size and do not figure in shrinkage.
Hoodies come in two colors Navy Blue or Ash (Gray)
Sizes: Medium up to XXXL
Pricing: (M-XL) $22.00; (XXL) $28.00; (XXXL) $30.00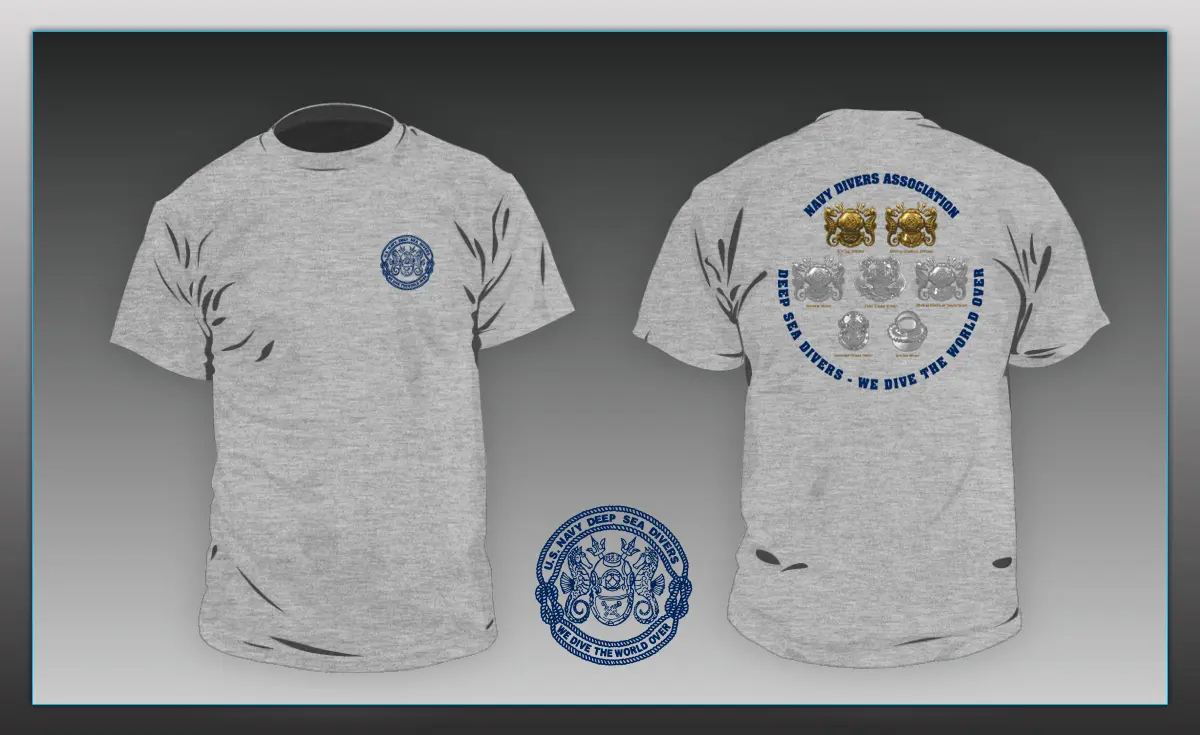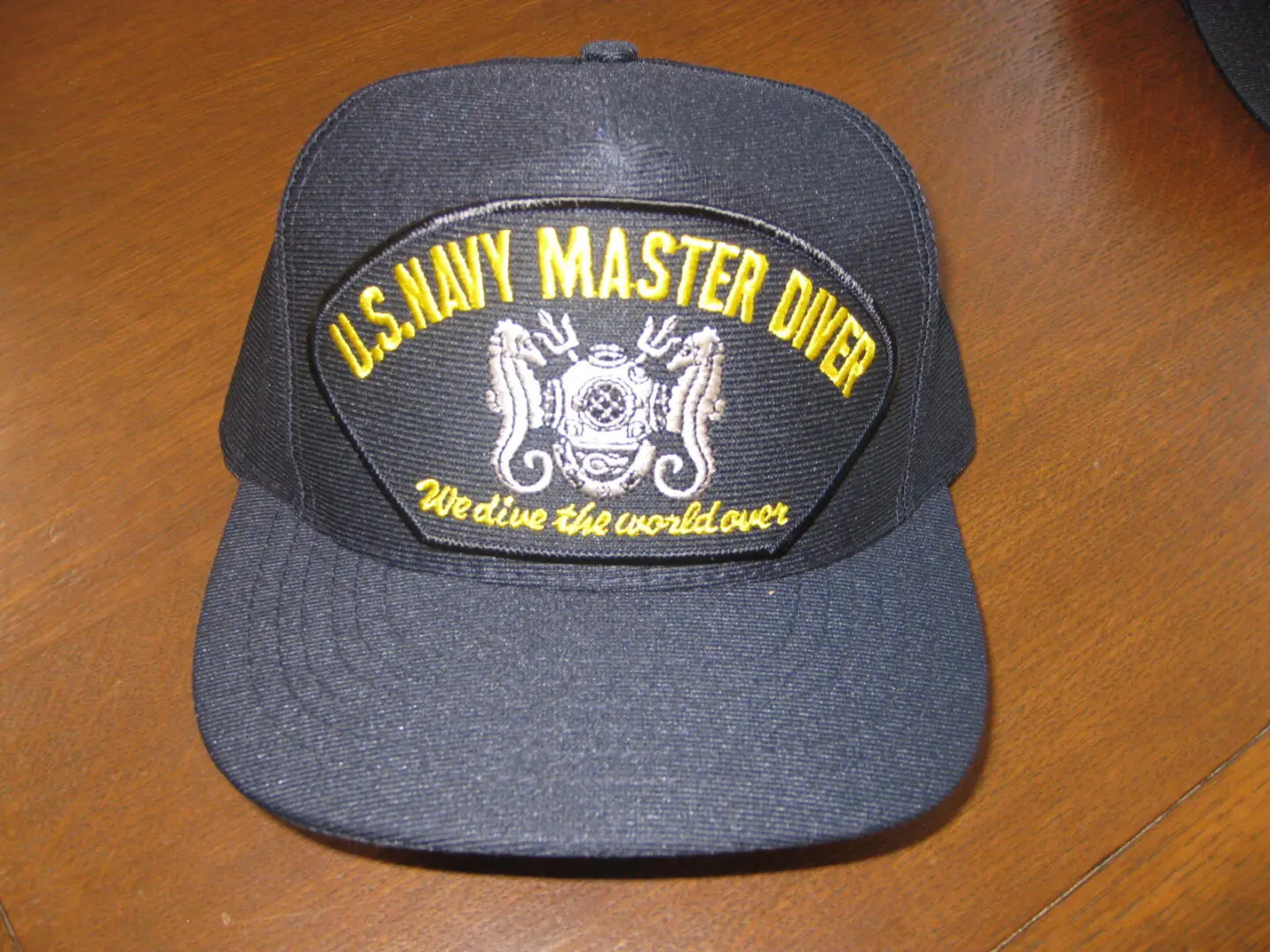 Ball Caps are adjustable full back and only come in Navy Blue with the appropriate insignia of your choice.  We carry the following:
Enlisted

MDV Master Diver
SAT MDV Saturation Master Diver
DSD Deep Sea Diver
SAT DVR Saturation Diver
DMT Diving Med Technician
DDS Diving Dicksmith

Officer

DO Diving Officer
DMO Diving Medical Officer
SAT DO Saturation Diving Officer
The NDA solid brass challenge coins are beautifully detailed and created with vibrant colors and custom designed just for us.  They are 2 inches in diameter.
Pricing: $10.00 each
Book: Medical Diver by Len Starbeck
Len Starbeck, a member of the NDA has written a book titled MEDICAL DIVER; What is a Medical Diver?
Len retired after 28 years in the Navy as a corpsman and 24 years as a medical diver.
This book is an entertaining journey on the many technical roles and type of opportunities there are for medical divers in the US Navy.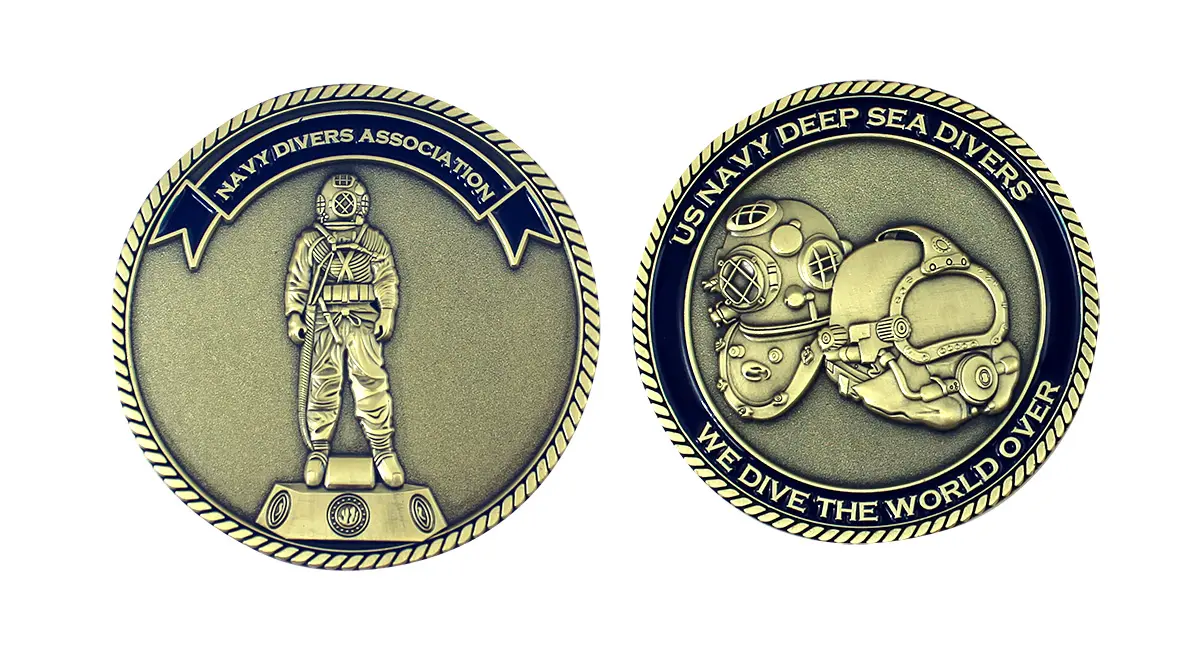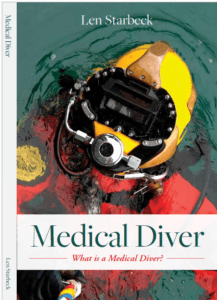 All sale prices do not include shipping.  Depending on the items and the quantities ordered shipping can run from $8.00 and up.  We take PayPal, Venmo, Debit Cards as well as accept checks or money orders.